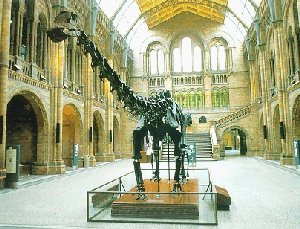 The Dinosaur bones in the Museum's Entrance, after the cashiers. This is a postcard I bought there.

The Blue Whale model.

From the Bird Gallery. The second egg from the right is a chicken egg.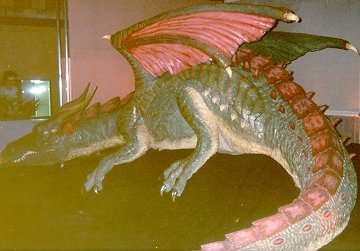 One of the temporary exhibitions was an exhibition about Monsters & Mythologies. The exhibition included models of dragons, mermaids, cyclops, the snow man, aliens and more. Some of these phenomenons have a very good explanation....
In the picture you can see the dragon model. What you cannot see is how he moves and open and closes his eyes. The kids who came in with their parents were terrified...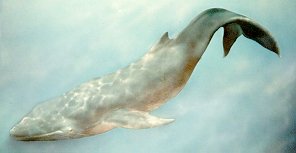 A dolphin picture in the entry to room 24, a part of the Mammals Exhibition, and where the Blue Whale model is situated.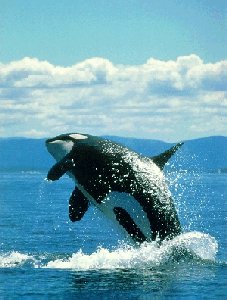 I ran out of film in my camera just when I got to the whales & dolphins section, so I bought this greeting card instead. Nice picture, isn't it?