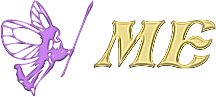 My name is Racheli Sokol and I will be 20 years of age on November 2nd.

At this stage of my life I'm a computer sciences student in the Technion institute, Haifa, Israel, starting my 3rd year on the business :-)





When I'll graduate I'll be starting my army service. I'm in a special program called "Aduta" ("reserve"), which means I'm doing an academic degree first, and then joining the army & serving in my profession as (hopefully) an officer. In Israel, most youth start their army service at the age of 18. I'm doing it all backwards... :-)

The Internet is a field I'm highly interested in, and I wish my faculty could offer any courses in this subject...but it doesn't, so I'm on my own.
I'm a very big e-mail junky ;-) and I like to read and post to newsgroups too. My favorite newsgroup is alt.cuddle. You can read some posts and decide what you think... :-) it's quite a unique newsgroup.
Besides reading, my great passion is to do what you're looking at now: to design and build web pages. This addiction grabbed me since I first learned how :-) it was in the middle of my second year at the Technion.
I like to dance too, and I have a friend who claims the only thing I'm always doing is Laughing.... :-)

I have recently created my new homepage, Racheli's Meadow, and I'm SOOOOOOO proud of it :-) Come have a look :-)

Now I wonna ask you to sign my guestbook. I've put a lot of effort and time to this site, and I can really use some feedback.....So, what do you say? ;-)

I wonna thank my sister Hadas who let me use her pictures although I didn't ask her first.*g*
Hadas is now starting her last year in high school and I wonna wish her the best of luck with her studies.
I wonna thank my parents who funded quite a big part of this trip. Thank you for making the trip possible and enabling me to go through such a marvelous experience.
I wonna thank any of my friends (Doron especially) that put up with any of my chattering about my site...I get excited sometimes :-)
I wonna thank my family for putting up with all the noise I make when I'm working with the computer at night....can't help it, I'm addicted :-)
I wonna thank the lovely people of alt.cuddle, for their support and *Hugz*. I love you all.
*Thank-You-Hugz* to you all.

and thank YOU, the visitor, for taking the time to browse. Have a Nice Day :-)