"It is difficult to speak adequately or justly of London. It is not a pleasant place; it is not agreeable or cheerful, or easy, or exempt from reproach. It is simply - magnificent!"


-- Henry James

Please wait until the animation will fully load. I could use some feedback on it.

Click on the globe to experience London with me

Click here to go back to Racheli's Meadow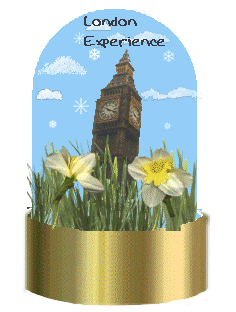 DO NOT take this Graphics!!!! If you'll be nice...I might make one for you.
&copy The snow globe animation was done by Racheli Sokol (you've got it right, that's me).