We strolled along the park in the early morning. The Speakers' Corner was empty because it wasn't Sunday. Actually, the whole park looked rather empty, but then we could spot people riding on horses and skating.
We strolled a bit through the Rose Garden, and then walked towards the Serpentine (which is the river).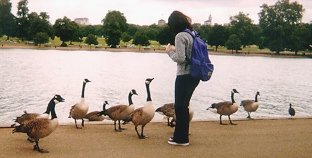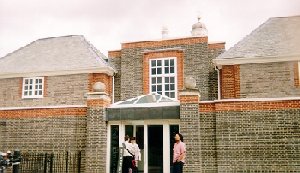 The Gallery is a beautifull building, not far from the river. The admission is free. We entered and saw an exhibition of the artist Moriko Mori. I loved it so much I bought a postcard to remind me of it: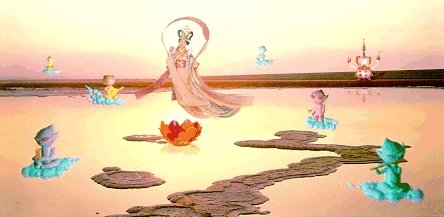 In the postcard you can see a part of one of her creations, 'Nirvana', which is a 3D movie.

We walked towards the Peter Pan statue (quite a walk).
The Peter Pan statue,
Front.

The Peter Pan statue,
Back.

Adam, taking pictures of the statue.